A b o u t M e d i a W a r e


MediaWare pages are built using the web language of HTML then compiled into one executable file that cannot be altered. This file also contains branding information allowing your logo to be embedded in the interface which opens after displaying your splash screen.


As you may have noticed, MediaWare uses Microsoft's Internet Explorer 4 or 5 to provide an interface familiar to most PC users.
This is encouraged by Microsoft and legitimised through our IEAK agreement.
Most things you can do on a website you can do with MediaWare - plus a lot more.
E s s e n t i a l l y . .

Copy and content for MediaWare can be sourced from existing material of almost any kind. That includes all your paper based marketing or data, any video or other audio visual media. And of course your web site.

The process includes a full proof stage to ensure you get exactly what you need from this powerful "direct marketing tool". b

You can use as many images as you need and they can be bigger in size and in resolution than anything you could realistically use on the web.

Video runs immediately, and to give you some idea of capacity we can fit 25 minutes of video, 400 pages and 1000 images on one standard CD.
We offer a full range of corporate video services too - all priced within the context of "Affordable Media Products" for businesses of all sizes.

MediaWare is a very good way to get extra leverage from existing video and other marketing material. Business users do not usually have a VCR in the office but most have a P.C.

CD duplication costs are comparable to or much better than video depending on quantity. In any case you are assured of a higher profile and better market penetration on the mature media format of CD Rom.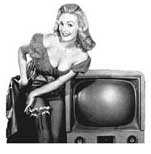 MediaWare can be configured to run in "Kiosk" mode too. That is; Full screen with no desktop or browser controls available other than the ones provided within the design of the MediaWare itself.


In kiosk mode MediaWare can be a powerful point of sale or demonstration unit that runs on almost any (UNATTENDED) business PC or laptop. Link in a couple of display screens and you have a very impressive exhibition or foyer system.

If the user has Microsoft's Internet Explorer 4 or greater it's just "Click and Go" with NO INSTALL REQUIRED. Your application runs Directly From The CD. This "self-contained" approach helps to create confidence in a business product. ( Especially desirable when it appears on a network administrators desk prior to distribution ).

Should the viewer not have a recent enough version the application will ask if the user wishes to install the files required - All files are on the CD.

MediaWare is not another IT problem your business has to deal with.
MediaWare is offered as a "Turn-key Solution". We take care of everything. We work with you to produce the MediaWare that Your business needs and then supply a total package that includes all artwork and a wide range of CD duplication and packaging options.

Changes to MediaWare can be quick to effect and, although it obviously depends on what they are, it's important to point out that changes that do not require design alterations will always be inexpensive.


Malcolm Dent Digital Media recognise that the products and information dispersal needs of all businesses change over time and so we offer a range of options and update plans.
Use MediaWare for; Training Material, Instruction Manuals, Product Demo's, Internal or External Information Delivery, Information Kiosks Etc.
MediaWare can be a full featured catalogue with hyper-links to your website or secure ordering system. In fact the bottom line is;
MediaWare can be whatever YOU need it to be !